cleanright.eu is an initiative of A.I.S.E. and is the official European consumer portal of the detergents and maintenance products industry. This platform is a trustworthy online resource on good housekeeping and cleaning at home. It offers comprehensive information on detergents and maintenance products, together with practical sound advice on how to use them safely and sustainably. It does not cover any brand-specific information.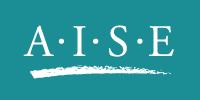 A.I.S.E. is the International Association for Soaps, Detergents and Maintenance Products. Based in Brussels, A.I.S.E. has been the voice of the industry to EU regulators for over 65 years. Membership consists of 29 national associations across Europe, 17 corporate members and 11 value chain partners. Through this extensive network, A.I.S.E. represents over 900 companies supplying household and professional cleaning products and services across Europe.
A.I.S.E. has a long history in leading voluntary industry initiatives that focus on sustainable design, manufacturing and consumption, product safety and safe use of products by consumers and professional customers.